This lot is somewhat loosely based off of the lot my brother got married on. It's just strictly based from memory and it was in fall of 2009, so it's been quite a while. I do remember the male groom quarters being a lot less eloquent than the bridal part of the lot (of course I never went up in the bridal chambers myself, but there were pictures, though I was in the downstairs area).
This lot has an area for sims to get married, with chairs set up along the path to the wedding trellis, an area for dining with a buffet table, wedding cake, and juice toasting set as well as dining chairs and tables, and of course the bridal chambers for the bride and maids of honor, and the groom's changing room for the groom and groomsmen. There is also a lower common area for the guests of the wedding party in the bridal chambers.
This lot has no CC, but does require several EPs and SPs. Here they are: EPs - University, Nightlife, Open For Business, Pets, Freetime, Apartment Life. SPs - Celebration Stuff, Glamour Life Stuff, Kitchen and Bath Stuff, Teen Style Stuff, Ikea Home Stuff, and Mansion and Garden Stuff. Enjoy!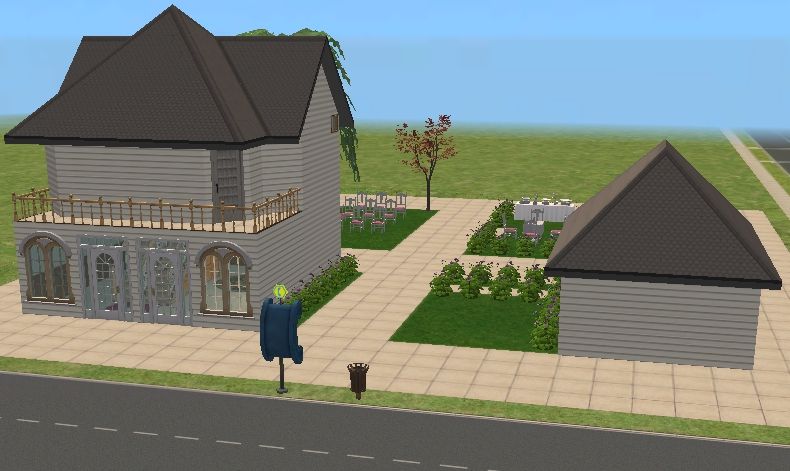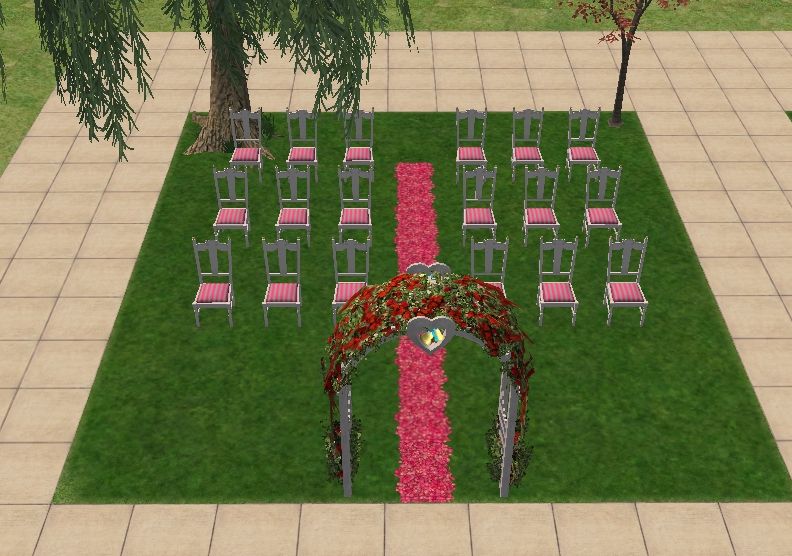 Parlour Under The

Bridal Chambers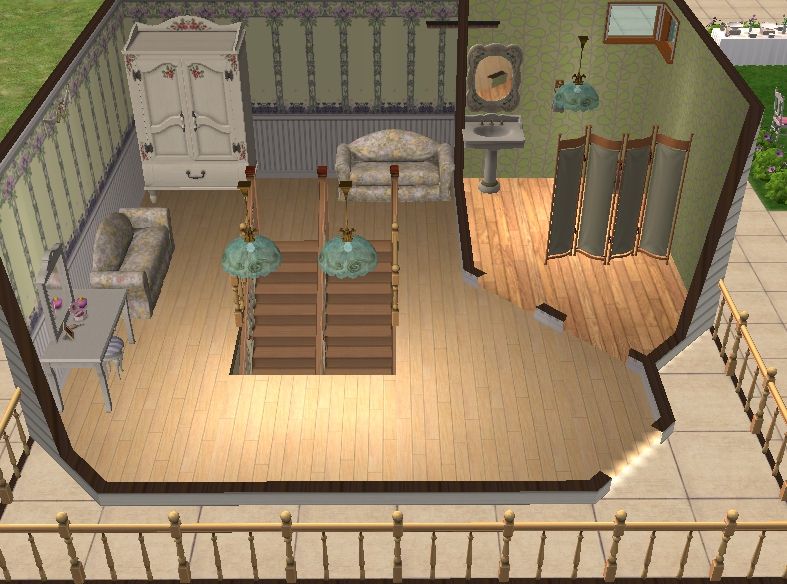 When Sims Get Married, You Can Expect

a Cinematic Like This